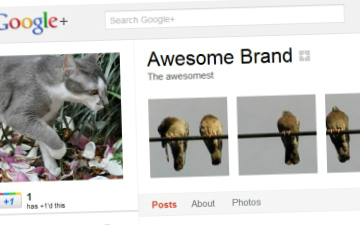 We've found a neat photo cropping tool that will help you create an eye-catching Google+ profile photo banner in five minutes.
So take a look through this simple gallery walkthrough. Link us in the comments to any creative uses of the Google+ photo banner you've seen — or better still, created on your own!
►Mini Matmian:
A nice, quick little tutorial to spice up your Google+ profile. I'd would love to see your attempts. Post screen-shots of your profile or a link.
You can reply directly on Blogger or our tumblr page.