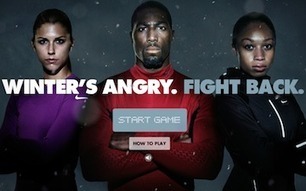 Social games have begun to influence consumer behavior and purchases. According to Saatchi & Saatchi, 66% of tablet owners play social games daily, and 46% of tablet gamers are women. In fact, the largest group of social gamers is women between the ages of 35 and 44, the second largest is women between 18 and 34. Men make up the third largest group.

Marketing to these demographics in today's economy is a top priority for retailers. And ramification offers companies a chance to engage young audiences and start to build consumer-purchasing habits that aren't entirely based on continual discounts and free stuff.
Looking for an agency to whip up an innovative campaign for 2012? Look no further than the award winning Digital Agency MATMI!